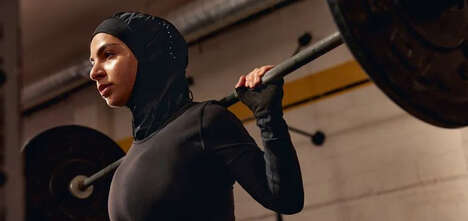 Athletic apparel giant Lululemon has introduced two new performance-focused hijabs. The decision to begin offering these over-the-head designs is representative of the company's commitment to inclusivity, an area which the company has established itself as a leader, especially within the athletics space.
First up is the new 'Performance Hijab,' which features an extra-lightweight and breathable design that does not require pins or additional accessories. The second item is the 'OTM Scarf Hijab,' which, alternatively, is made from a soft performance material and features extra length and a one-size-fits-all design. The latter of the two intends to be more customizable, enabling users to "transform it into whatever shape suits you best."
Finally, the company has also announced that it will be releasing a third hijab product called the 'OTM Pull On Hijab,' though it has yet to provide a firm release date for the item.
Image Credit: Lululemon