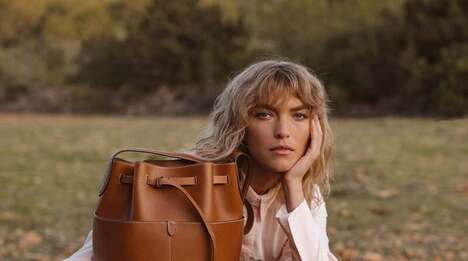 Luxury handbag designer Anya Hindmarch launched a collection of biodegradable leather purses. Named the 'Return to Nature' collection, these fashion-forward pieces are an ethical fashion purchase.
The collection took over two years to develop, and after numerous disintegration tests, the brand found the perfect blend of sustainable materials for this line. The bags are made with a traceable chain of suppliers from Sweden, Germany, and Spain. The 'Return to Nature' collection is made from leather that is heavy metal, chrome, aldehyde-free. The bags are unlined and stitched together using biodegradable cotton. The bags are finished with hand-coated wax, and owners are encouraged to re-apply the wax to maintain the bag's durability.
Anya Hindmarch explains that the bags are designed to last forever; however, they would properly break down and compost if they were to end up in a landfill.
Image Credit: Anya Hindmarch