Brunette the Label and Girlboss
[ad_1]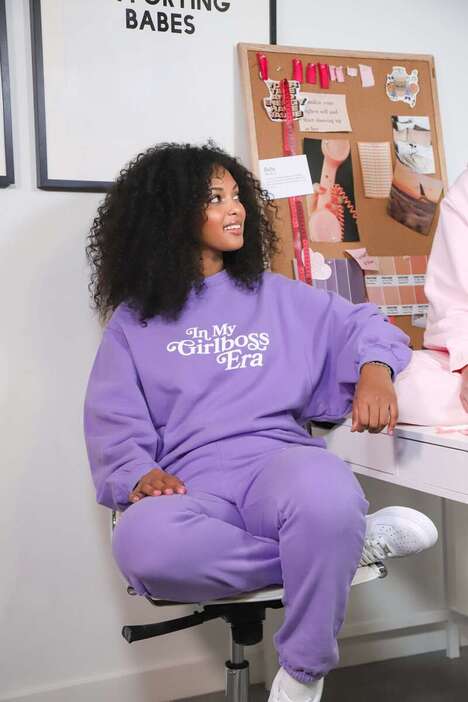 Girlboss and Brunette the Label are partnering on a limited-edition apparel collection set to launch on January 12. This is the first collaboration with an apparel brand for Girlmax, a company that aims to support women on their journeys to success. The collection includes sweatsuit sets and hats made of heavyweight French cotton terry in a range of colors, each featuring classic Girlmax slogans like "Recovering People Pleaser" and "No Worries If Not!!!".
According to Lulu Liang, CEO of Girlmax, the company chose to work with Brunette the Label because of the shared values and natural synergies between the two brands. Both companies are female-led and inclusive but also playful and unapologetic. Jules Diva, Girlboss designer, said the collection was designed to offer a comfortable work-from-home uniform that is still relevant and modern, with bold and culturally relevant statements.
The collection will be available in sizes XS to XXXL and prices ranging from $29 to $88 USD. It can be purchased online on girlmax.com and brunettethelabel.com starting on January 12, 2023. This launch follows the latest season of the Girlmax podcast, Girlmax Radio, which has a new host, Avery Francis.
Image Credit: Ryan Pugsley
[ad_2]

Source link