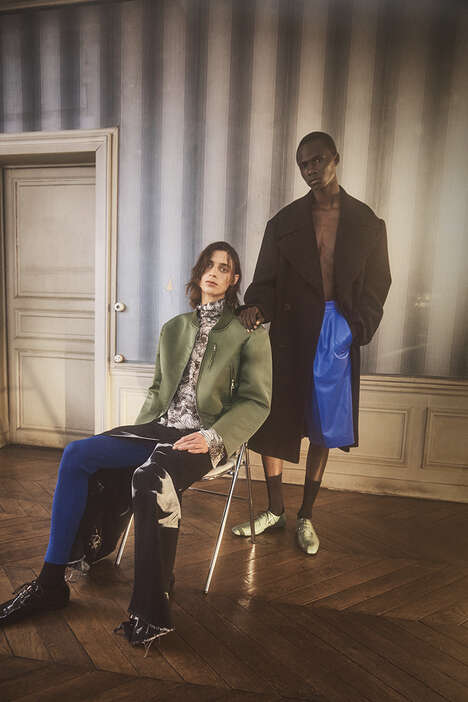 Belgian fashion house Dries Van Noten has unveiled its Fall/Winter 2022 collection, a wide-ranging capsule that adheres to the theme of "Raucous beauty. Tender gender. Blurring lines."
As a result, the collection possesses a distinctly subversive quality, presenting a variety of looks that reject societal expectations and resist the pull of familiar high-fashion design codes. Instead, the pieces included in the Dries Van Noten FW22 collection bend categories, combine disparate elements, and play with texture, color, and technical construction in a genuinely progressive way. Some pieces focus on functionality, such as the sleek bomber jacket and puffer, while others indulge in style, as is seen with the double-breasted coats and kimono-like items.
In particular, the collection leverages an impressive range of premium materials, including leather, nylon, satins, velvet, faux fur, recycled cashmere, raw denim, wool, jersey, and more.
Image Credit: Dries Van Noten