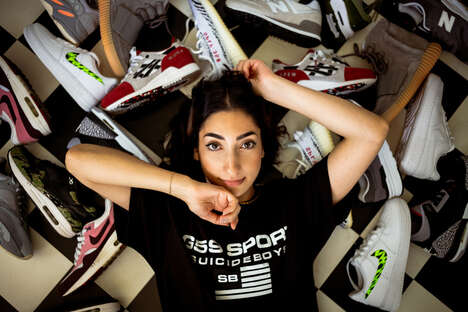 eBay has tapped YouTube content creator and sneaker collector Eda Vendetta to revive her 'Sneaker Talks' series. The series will feature multiple episodes across three drops, including creative collabs, shop collabs, and hype drops. Fans can watch Eda sell over 200 of her sneakers on eBay during the episodes.
When asked what sneakers mean to her, Eda commented: "Sneakers have always been more than just shoes for me, but over the years they have taken over my entire life. Sneakers are the reason why I have a job I love, but they have also allowed me to network with people everywhere and see so much of the world. I would never have been able to experience that without this passion."
Eda Vendetta x eBay's sneaker archive sale will launch on the collector's shop page in the near future. The first 'Sneaker Talks' episode with eBay is now available to watch on YouTube.
Image Credit: eBay