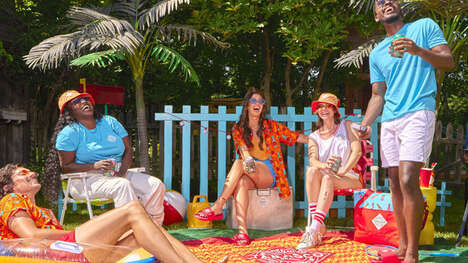 The TABASCO Drippin' Hot Summer Collection is a limited-edition range of products arriving just in time for the warm weather months to offer consumers a way to show off their hot sauce pride.
The collection includes a number of exclusive items like the Backyard BBQ Blanket, Not Your Dad's Bucket Hat, Bottle Button, Temporary Tattoos, Sip & Sauce Beverage Can Holder, Light Things Up Tee, Drippin' Hot Slides and more. The products are being launched exclusively via an online shop where patrons can pick up their favorite style, but only while supplies last.
The TABASCO Drippin' Hot Summer Collection will also provide shoppers with a spicy perk when making a purchase: orders over $75 will receive a complimentary bottle of TABASCO Brand BBQ Sauce.
Image Credit: TABASCO