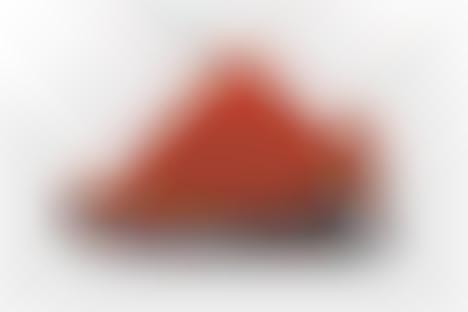 Studio Hagel, a footwear brand founded by designer Mathieu Hagelaar, unveiled the 'Hagel Shroud,' the brand's newest sneaker, which draws inspiration from both a 2018 MakersMonday experiment and a car-themed Nike Cortez silhouette.
Of course, central to the sneaker's eye-catching design is a padded ECCO leather shroud that stretches from the ankle to the mid-toe section of the shoe. In addition, the sneaker implements the use of other textured fabrics on the sidewalls and dons suede overlays that attach to the heels and toe tips. Meanwhile, a banner printed on the mid-foot reads "HAGEL' and unique black cage hugs the sneaker's front and back ends.
"The design process is an experiment, an ongoing exploration of ideas", said Hagelaar referencing the avant-garde design. "The Shroud is both a result of this process and the start of a new chain of thoughts" he concluded.
Image Credit: Hagel