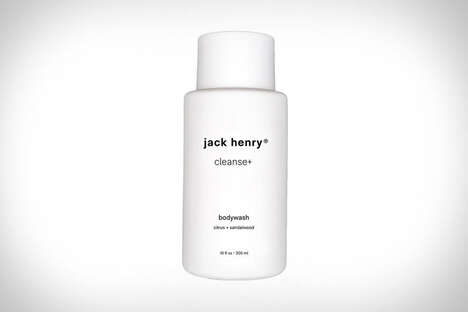 The Jack Henry cleanse+ bodywash is a functional cosmetic product for use in the shower to provide consumers with a way to support the needs of their skin and more.
The cleansing gel features superfood amino acids in the mix alongside vitamins and proteins that work diligently to remove dirt, sweat and oil from the body. The lauric acid in the formula helps to kill bacteria, while also reducing inflammation. Suitable enough for all skin types, the cleansing gel helps to hydrate as it removes dead skin and balance out the natural pH of the skin.
The Jack Henry cleanse+ bodywash features a plant-based formula that's vegan-friendly and helps promote new cell turnover for healthier skin.