IPL 2021: Despite his best efforts, Virat Kohli's dream of lifting the IPL trophy as RCB skipper remains unfulfilled | Cricket News
Boys don't cry, is a phrase one would normally easily associate with
Virat Kohli
. The skipper of India's cricket team wears his aggression like a loud hat – one would have to be blind to miss it.
But on Monday night, a very different Kohli was on view when
Royal Challengers Bangalore
were knocked out in the Eliminator of the Indian Premier League by
Kolkata Knight Riders
.
RCB
lost by four wickets to crash out of contention, and Kohli looked subdued and vulnerable.
After Shakib Al Hasan scored the winning run, a downcast Kohli walked over to his teammates and opponents, tears ready to roll down his cheeks. Usually, the Delhi cricketer keeps his emotions well in check in defeat. But this was a painful loss. It was his last match as captain of the franchise, and he knew that his lengthy stint at the helm would end without a trophy triumph. He would bow out as the only one of the three big Indian stars – Mahendra Singh Dhoni and Rohit Sharma being the other two – to have not lifted the IPL trophy.
The tears eventually came down in a torrent. In the team huddle later, it wasn't just Kohli who broke down; AB de Villiers, his great mate, wept too. Kohli has come within touching distance of the trophy only once since taking over from Daniel Vettori in the middle of the 2013 season. He has the most runs (4,881) by an IPL captain, the most runs in a season by any batsman (973 in 2016), the most centuries (5) and the maximum 50s as well (40). But the trophy was never his. That is certain to hurt, to explain the tears.

As skipper, Kohli has had a rollercoaster ride with 64 wins and 69 losses from 140 matches (three ties and four no-results). On most occasions, especially in 2016 when RCB lost to Sunrisers Hyderabad in the title round, Kohli led from the front, with de Villiers and Chris Gayle equal run-making partners. But a team with a wealth of talent well short in planning, execution and delivering as a unit. Even if it didn't translate to ultimate success, a host of players have spoken extensively on Kohli's aggressive approach being a source of inspiration.
Speaking to the official broadcaster on his lengthy stint as captain, the 32-year-old reflected: "I've tried my best to create a culture here where youngsters could come in and play expressive cricket, play with belief. It's something I've tried to do at the Indian team level as well."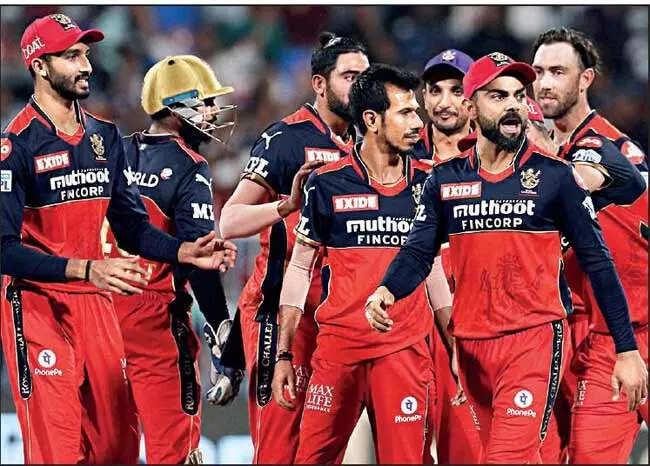 CHANGE OF GUARD: Virat Kohli will make way for new Royal Challengers Bangalore skipper next season
Outlining his efforts, Kohli added, "All I can say is that I've given my best. I don't know how the response has been to that, but I can vouch for the fact that I've given my 120% to this franchise every year, leading the team."
Kohli, who has been with the franchise since the inception of the league, reiterated that he would continue with the Bengaluru-based outfit.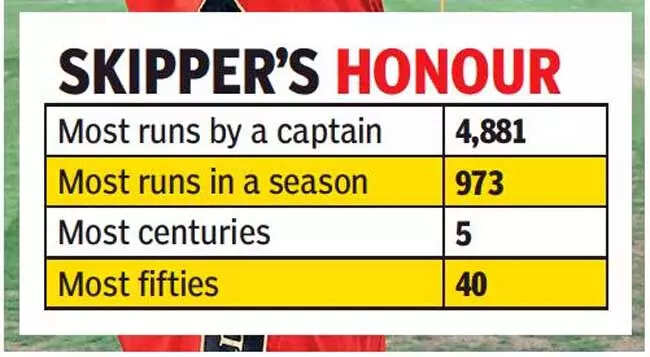 "I don't see myself playing anywhere else. To me, loyalty matters more than other things which, from the worldly point of view, seem more important. This franchise has believed in me, and my commitment is to this franchise till the last day I play the IPL," he stated.
As RCB return to the drawing board to not just find a new skipper but also put together a revamped team, Kohli pointed out that it was time for the franchise to start afresh.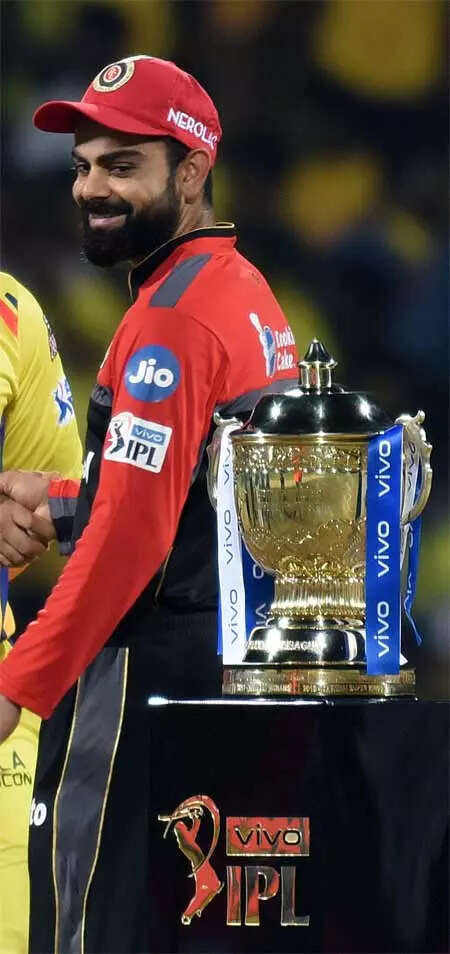 "I will continue to give that effort on the field as a player from now on. It's a great time to regroup, restructure the franchise for the next three years, and bring in people who can take this culture and this franchise to the next level, moving forward," he added.
As Kohli the captain walked off the field in Sharjah on Monday night with the team finishing fourth, it signalled not only the end of an era but the beginning of a new one for RCB, with a new leader and a fresh team but the same old motivation – of breaking their IPL duck.