Language Can Make the Difference Between Home, Hospital Care: Study
[ad_1]

Latest Senior Health News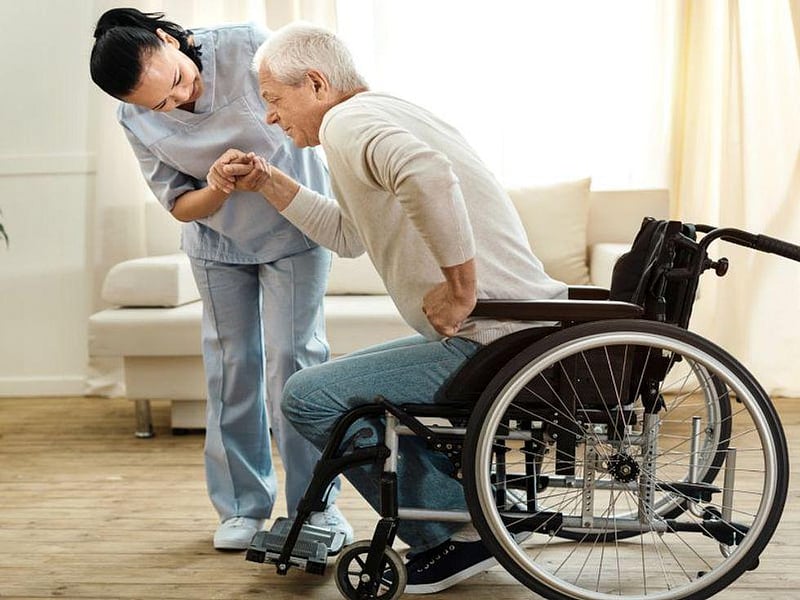 FRIDAY, Oct. 29, 2021 (HealthDay News)
It helps to speak English if you're a home care patient in the United States.
A new study of home health care found that patients who speak a language other than English have higher rates of hospital readmission.
Readmission rates among New York City patients whose first language wasn't English were highest among Spanish and Russian speakers. They were lower among Chinese and Korean speakers, according to the study published online recently in the International Journal of Nursing Studies.
"Language preference as a social determinant of health is not a new factor in health care delivery," according to lead author Allison Squires. She is an associate professor at New York University's College of Nursing, in New York City.
However, "our research suggests that patients with language barriers in home health care may be particularly vulnerable to poor outcomes," Squires said in a journal news release.
For the study, the researchers analyzed data on more than 87,000 patients in New York City who were getting home care after being discharged from a hospital. The team focused on the five most common languages spoken by the patients: English, Spanish, Russian, Chinese and Korean.
The risk of hospital readmission within 30 days was somewhat higher among patients who preferred a language other than English (20.4%) than among English-speaking patients (almost 18.5%).
Language barriers between patients and providers can hinder effective communication, and negatively affect quality of care and patient safety, the study authors noted.
This may be especially true in home health care, where it may be more difficult to provide interpreter services. Many home care patients don't have high-speed internet access, or sometimes even a phone, which limits access to video or phone interpreter services.
There are ways to reduce the risk of hospital readmission among home care patients with language barriers, according to the researchers.
They include improving translation capabilities, and using health care teams that speak the same languages as their patients.
"Ensuring that patients have clinical interactions in their preferred language across the care continuum is important, as it can increase access to care at the earliest stages, reduce the risk for readmission, and improve care transitions throughout the health care system," Squires said.
More information
HealthinAging has more on home care.
SOURCE: International Journal of Nursing Studies, news release, Oct. 27, 2021
Robert Preidt


Copyright © 2021 HealthDay. All rights reserved.
SLIDESHOW

Exercises for Seniors: Tips for Core, Balance, Stretching
See Slideshow

[ad_2]

Source link