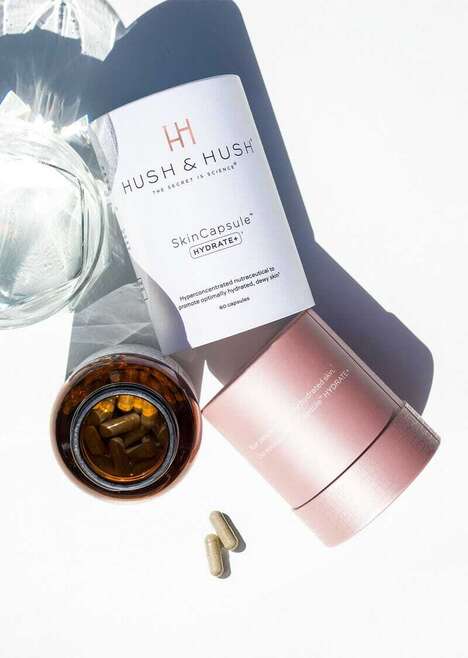 The cleanical™ beauty and wellness Hush & Hush boasts an effective skin-focused supplement line. This range includes three products that help consumers pursue better skin from within. Beauty supplements have certainly increased in popularity over the last couple of years and this range is another example of how brands are tailoring supplement solutions for different skin concerns.
Hush & Hush's skin-focused supplement line includes the SkinCapsule™ CLEAR+, the SkinCapsule™ BRIGHTEN+, and the SkinCapsule™ HYDRATE+. All variations boast a strategically formulated hyper-concentrated nutraceutical blend. The SkinCapsule™ CLEAR+ promotes clear and blemish-free skin. The SkinCapsule™ BRIGHTEN+ seeks to support a more even complexion. The SkinCapsule™ HYDRATE+ pursues plumper and more youthful-looking skin.
Hush & Hush's innovative and wellness-promoting skin-focused supplement line can be used by both men and women. All blends are available as a one-time purchase or monthly subscription.
Image Credit: Hush & Hush