Sustainable 80s-Style Skincare : block party kit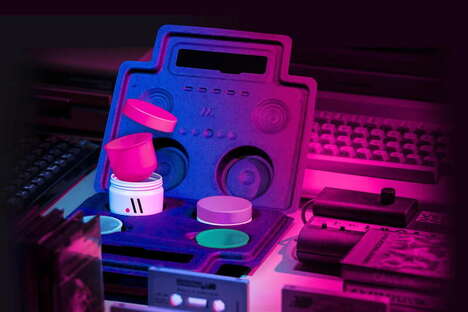 Meiyume's Block Party Kit features playful packaging inspired by a decade past and environmentally friendly packaging to support a brighter future. The packaging is entirely made from sustainable materials and it shows off clean skincare such as the Night-Out Radiance Treatment Mask and a skin-renewing Hangover Moisturizer. Each of these products is packaged in 60ml sizes and components that consist of three fully recyclable parts; there's an aluminum cap and jar, and a refillable capsule made from recycled plastic. When it comes to working with brands to create customized solutions, Meiyume is able to accommodate many different patterns and colors.
The smart refill system includes jars with push-button bottoms, so that the inner component can be removed, replaced and recycled as needed.