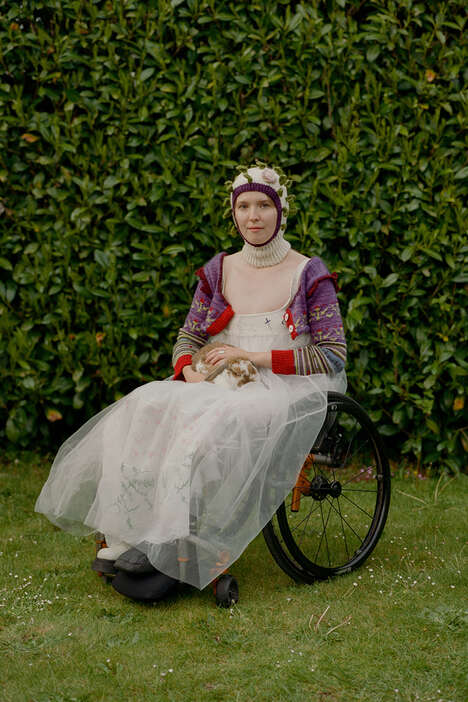 rabbit is a womenswear brand dedicated to producing childlike, vintage garments with high-quality materials. Founded by Sophie Spratley, the brand is inspired by Spratley's grandfather and his studies of arts and crafts. For Fall/Winter 2022, rabbit has unveiled a range of knitwear that has been handmade by Spratley and a team of designers alongside dresses and bodysuits produced in Britain.
The Fall/Winter collection focuses on "fairycore," feminine silhouettes with plunging, rounded necklines, and transparent muslin. The range adopts various playful colors, including emerald green, reddish-brown, purple, and white. rabbit shares that the collection is inspired by "dark history of fairies and the symbolism of flowers," "sexy rat glamor," and "rebellious feminine histories."
The brand's upcoming collection will be revealed at Dover Street Market on August 6.
Image Credit: rabbit