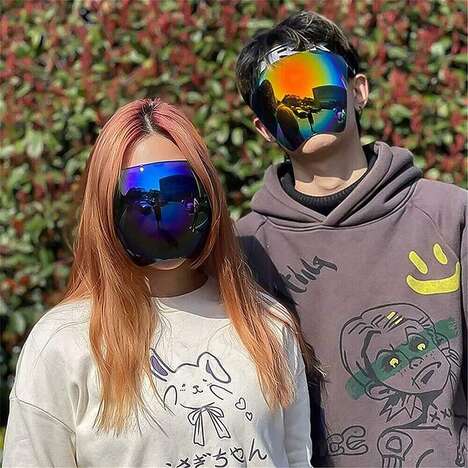 The November 2021 fashion list showcases the future-focused innovations in the industry. It is no shock that many companies are turning towards eco-friendly alternatives and pushing sustainable initiatives considering the current state of our planet's health. Ethical clothing brand Pangaie teamed with Galeries Lafayette to create a temporary exhibition that expresses the brand's commitment to "high-tech naturalism."
While Pangaia illustrates how fashion brands can turn to sustainable solutions, the Japanese company ZGHYBD exhibits future thinking through its futuristic designs. The company created full-faced polarized sunglasses that offer UV protection across the whole face, which average sunglasses can't provide. The accessory offers full face protection against dust, splashes, sun, and more in a style reminiscent of science fiction films.
Overall, this month revealed the fashion industry's tendency to include the future in today's designs.