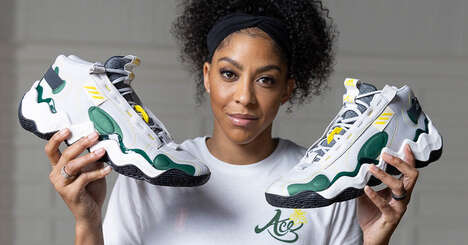 In August 2022, brands focus on providing consumers with footwear options suitable for every occasion. From artist-focused skate shoes to anime-inspired sneakers, the footwear industry has expanded to touch on every niche and motif imaginable.
There has been a significant interest in Japanese footwear aesthetics as labels like Brain Dead incorporate geta-style designs into their shoe offerings. The traditional footwear style is both unique and summer-friendly as consumers look toward adding sandal silhouettes to their closets for the hotter days. Japanese culture can also be found in a ramen-inspired sneaker design by Your ID Store, complete with pink Kanji embroidered on the heel.
Conversely, the sneaker industry giants have emphasized providing consumers with versatile, cushioned footwear options that celebrate brand partnerships. The Jordan Brand 'Two Trey' silhouette created in collaboration with Paris Saint-Germain football club highlights the demand for sport-focused footwear that consumers can wear to support their favorite teams.