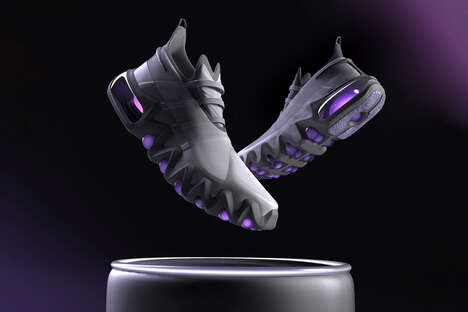 The November 2021 shoes innovations highlight this month's Halloween festivities with products like the Ghostbusters X Reebok collection. Reebok launched a second Ghostbuster-themed sneaker silhouette, taking inspiration from the film's ghoulish characters. The playful shoe design boasts a glow-in-the-dark design to resemble the film's Muncher character in its latest production.
Playfulness is a common theme in this month's shoe innovations. Other designers, such as Alexander Ordonez, turned to unusual elements for their shoe concepts. The HYPERBOUNCE, for example, is a futurist footwear style created with an unexpectedly springy aesthetic. It is complete with a series of miniature balloons built into the sole to create a literal bounce in the wearer's step.
As of late, the footwear industry showcases some highly expressive designs.