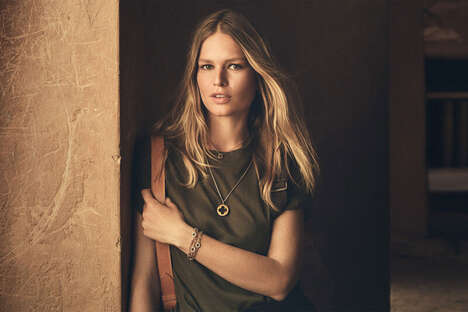 Louis Vuitton has debuted its new high jewelry collection dubbed 'Empreinte.' The collection focuses on delivering timeless designs that utilize the luxury brand's famous monogram branding. Designed in 2004, the collection celebrates Louis Vuitton's rich history in the luxury fashion industry by incorporating some of the brand's iconic symbols and motifs. Each item is designed with 18k yellow, white, or rose gold for versatility and customization options.
Georges Vuitton's LV initial design graces a pair of earrings in addition to ear cuffs, necklaces, rings, and bracelets. Additionally, each jewelry piece can be layered or paired with other accessories in the collection.
The Louis Vuitton 'Empreinte' fine jewelry collection debuts on August 19 at the brand's retail locations.
Image Credit: Louis Vuitton